ICS Consulting Services, LLC is your one-stop resource for all of your compliance needs concerning life insurance, health insurance and annuities.
ICS works closely with the regulatory state agencies within all 50 states and Puerto Rico to ensure prompt and accurate handling of all compliance and filing issues.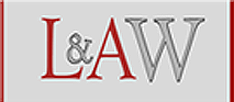 Leverty & Associates practices in the area of insurance law, emphasizing insurance prosecution, defense, and regulatory matters.
The firm represents insurance companies, administrators, agents and brokers, employers engaged in providing health and pension benefits to employees, as well as consumers and policyholders having problems with an insurance company not represented by the firm.